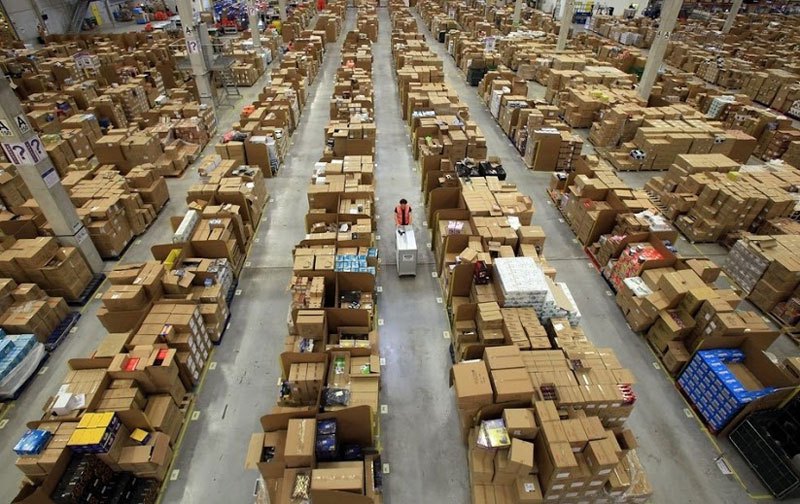 On November 13, 2017, we crossed a crucial milestone: One million dollars in revenue transactions for FY17-18.
In hindsight, a key reason for hitting this milestone so soon is that we never looked at www.excess2sell.com as a typical start-up. We were building a new business model for post-GST India, by offering a technology platform for the B2B ecosystem to liquidate their overstock and excess, ageing assets in a Confidential, Anonymous and Neutral (CAN) manner.
Over the past 16 months, www.excess2sell.com has become India's premier go-to marketplace for ageing assets, getting more than 4000 partners onboard and reaching close to 1,25,000 B2B players –across domains like IT, Telecom, Mobility, Apparels, Lighting, Industrial Goods, Home Appliances, Consumer Electronics, Luxury & Lifestyle.
Now, as we are poised to take our growth to the next level, we would like to review the approach that gave www.excess2sell.com such a robust start.
Validation – Need for this platform was validated not only from our professional tenures at leading manufacturing, sales, distribution companies, where we were present on both sides of the excess inventory situation, but also from peer groups from IT, Telecom, Mobility, Networking, CE and Logistics. Excess and ageing assets are a perennial problem faced by businesses. This harms working capital, reduces profit margins, and could even damage the brand image.

Positioning – We wanted to ensure that were not a 'me too' B2B player with a 'deep discount' model, or a business buying and selling anything! Hence, we clearly positioned our business as an excess, overstock and ageing assets inventory liquidation platform that can help sellers and buyers transact Confidentially, Anonymously, Neutrally (CAN) with 'zero inventory'.

Monetisation – Since the launch of www.excess2sell.com, we were clear that we were building a business model that will give ROI to all stakeholders. We were not in the discount sales business! Of course, sellers who want to liquidate are free to offer the best possible discount post their due diligence. We started commercial transactions from September 2016, slowly and gradually validating POC and our MVP from paying customers. Today, we have a clearly defined 'monetization' path with transaction margin, subscription fees and success fee defined clearly for sellers & buyers.

Total Available Market (TAM) – It is crucial for any business model to work out the scope of operations and ensure longevity of business. We looked at various industry data and were surprised to find out that the total available market in the overstock, excess and ageing assets category, across verticals and segments, was $30B. Of course, this market was addressed by various stakeholders – a lot of liquidation happens offline, through word of mouth, through connections, networks, etc. but the big opportunity was in how it can be addressed post GST. With www.excess2sell.com we were giving a platform to transact from anywhere to anywhere, from anyone to anyone. In other words, we are a universal platform.

Bootstrapped – Yes, we are bootstrapped with own funds and a little help from family and friends. We did not want a capital-intensive business model where breakeven is like waiting for Godot! Or having CFOs breathing down your neck if you deviate from your business plan – I have personally experienced this when I was managing BUs and teams. So, with the target of ensuring timely remuneration to the team toiling to build and make www.excess2sell.com a success, we were firm about not wasting a single rupee or dollar.

Customer Acquisition – Nothing can beat the 'my feet on street' and the principle I learned at JBIMS about 'management by walking around'. This is how we looked at customer acquisition and onboarding of sellers and buyers. We approached various vertical associations and spread our message to their members. We also never shied away from spending whatever small amount we could afford, on digital and electronic ways of reaching partners and ensuring our presence on social media.

Team – With 15+ people in place and with three founders, our team is the soul of www.excess2sell.com. It is like each and every spoke coming together to make the wheel of fortune, which in turn gives an opportunity to distressed businesses with overstock, excess inventory and ageing assets to maximize their profits.

Financing – Of course, we need finance, funding, venture capital etc. But we did not want to rush to the funding part without covering the above points. If the business model is successful, the finance and funding become like a nutrient filled fertilizer that ensure a healthy and bumper yield. The formula is rather straightforward – profits, income or margins are a by-product of a business transaction, when revenue gained exceeds the opex, costs and taxes needed to sustain the business. This is the simple mantra we follow at www.excess2sell.com
At this stage, we are looking for funds which will be primarily utilised for achieving the next level of growth post our business model consolidation. This includes talent acquisition, Phase II platform development with a focus on technology enablement, capital expenditure to equip field team for customer acquisition and to reach top 100 locations plus 100K registered partners, virtual warehousing and logistics integration, meeting fixed operational expense, marketing and brand building across B2B and partner-to-partner avenues, and being ready for post-GST surge in platform acceptance as a pan India B2B aggregator.