//= Html::a('Go To Landing Page', ['//landing']) ?>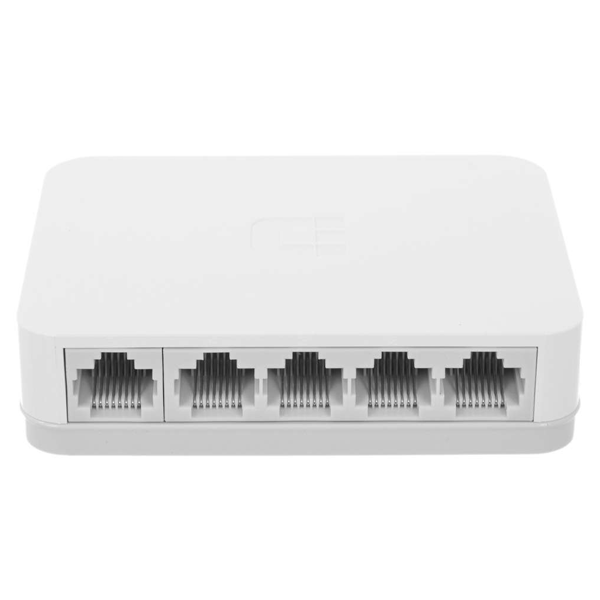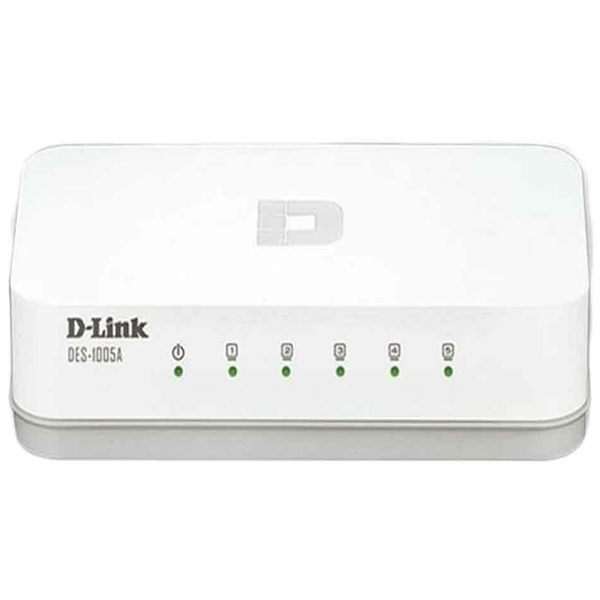 D-Link DES-1005A 5-Port 10/100 Switch (White)
26.93 % OFF
999.00
730.00
This item is currently out of stock
Quantity :
The DES-1005A features D-Link Green technology, which drastically reduces energy consumption. If there is no computer connected to a port or a connected computer is powered off, the port will automatically enter 'sleep mode', greatly reducing the power used for that port without interrupting the network connection. In addition, the switch automatically detects the length of connected Ethernet cables and adjusts their power usage accordingly without affecting performance. This considerably lowers overall energy usage, which both saves you money and helps the environment, without the need for micro-management.
Compact and Silent
The DES-1005A has a sleek and compact design, so that you can place it in any easily accessible location and have it stay out of your way. The power connector and ports are all located at the rear of the switch allowing you to tuck the cables away conveniently. The DES-1005A does not use a fan, so the switch operates silently but effectively, letting you watch movies streamed off the Internet without distraction, or browse the web in peace.
The DES-1005A 5-Port 10/100 Switch allows you to quickly set up a fast, reliable, and efficient wired network in your home or office. The DES-1005A is an unmanaged 10/100Mbps switch designed to enhance small workgroup performance while providing a high level of flexibility. Powerful yet easy to use, this device allows users to simply plug any port to either a 10Mbps or 100Mbps network to multiply bandwidths, boost response time and satisfy heavy load demands.
Brand
D-Link
Color
White
Warranty
3 Months
Ports
5
Speed
100 mbps
10 Mbps