//= Html::a('Go To Landing Page', ['//landing']) ?>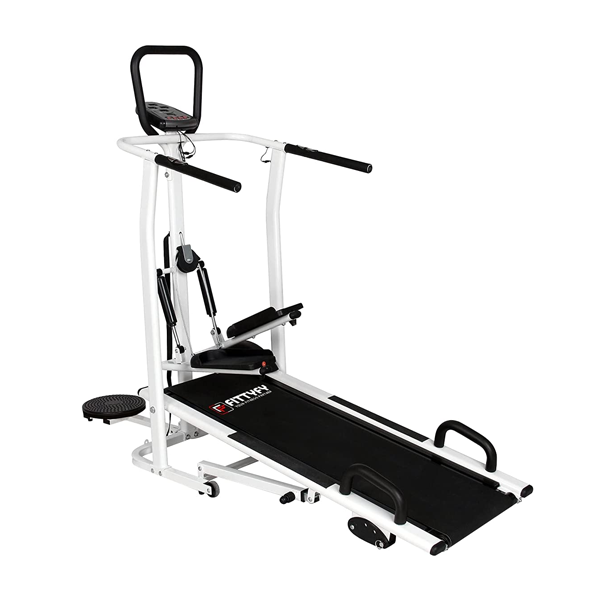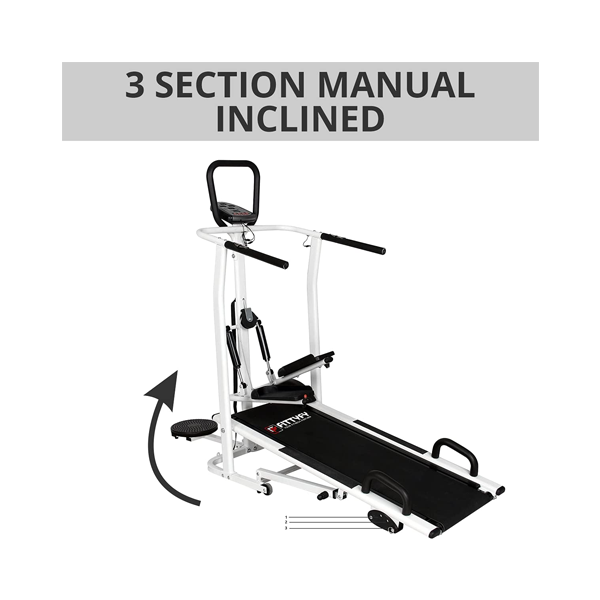 FITTYFY Manual Treadmill FFTM 410M- 5in1(Jogger,Stepper,Twister,Push-Up Bar,Heart Rate Sensor) 3Level Inclination 120Kg Max.User Weight HomeGym & Multifunction,(Free Installation Assistance)
48.71 % OFF
32,500.00
16,670.00
This item is currently out of stock
Quantity :
EXCELLENT CARDIO BENEFITS: This treadmill will help kickstart your fitness journey, by helping users increase blood circulation, increase bone density, strengthen muscles, improve balance, improve mood, and increase coordination.
INNOVATIVE 5-IN-1 MULTI-FUNCTIONAL TREADMILL-- This excellent piece of equipment comes with a great set of features. Strengthen your muscles and tone your body with push up, stepper and twister machines all available in single equipment.
3 SECTION MANUAL INCLINE: Using incline is a wonderful way to increase calorie burn and build muscle during each treadmill workout. Incline training offers a safe and satisfying way to hit your fitness goals faster and more efficiently.
HEART RATE SENSOR: With heart rate monitoring, you can keep a track of how intense your workout is and know exactly how many calories you've burned!
USER-FRIENDLY CONFIGURATION: The folding treadmill is built in with a multi-functional LCD display that can track your performance including Time, Calorie, Heart Rate, Speed, Distance and Step. Promising a superior and effective home treadmill workout.
SPACIOUS RUNNING SURFACE: Large-area rubber running belt within compact duty treadmill is shock-absorbing and non-slip. It provides more comfortable and sturdier workout experience, you will have plenty of run to walk or run for all types of users.
You may also like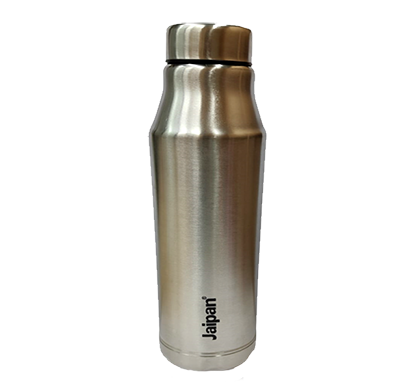 300% OFF
1,000.00
250.00
MOQ : 10