//= Html::a('Go To Landing Page', ['//landing']) ?>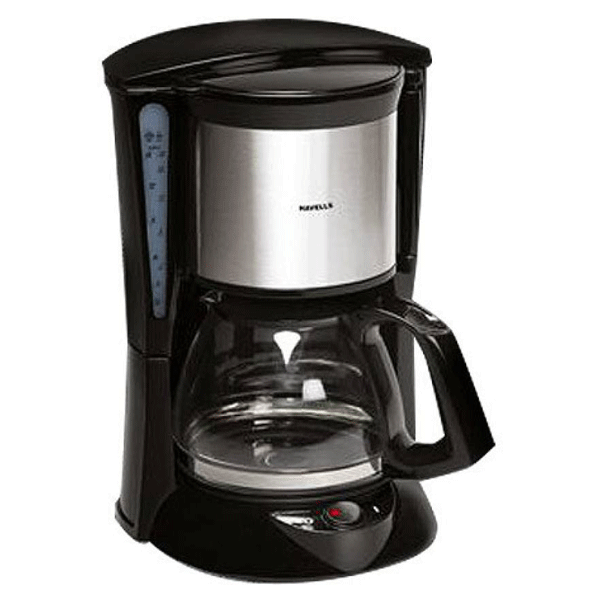 Havells Drip Cafe 12 Coffee Maker 600W Black
4.98 % OFF
2,770.00
2,632.00
This item is currently out of stock
Quantity :
Drip Cafe coffee maker lets you enjoy quality coffee in the confines of your home. Diligently built with durable parts and flaunting a gorgeous frame, this sturdy coffee makers is an excellent addition to your modular kitchen and can prepare around 6 cups of coffee in less than 10 minutes. Moreover, it features a drip stop button, which can be used to interrupt the brewing whenever you like. The machine comes with a translucent water tank with smart indicators to give you a clear idea about the water-level in the tank.
Advantages of Coffee Maker
Drip Cafe coffee maker provides the perfect start to your day with its efficient performance and also saves space in your kitchen, yet it looks classy irrespective of where it is placed. It has non-slip feet, which keep the body from slipping off the counter in case of water spillage. The glass jug is made of polypropylene, which makes it sturdy and like all the other parts of the coffee maker, dishwasher-proof. This coffee maker is also the perfect gift for someone you know, who loves to start his/her day with some brilliant coffee. So shop for this Havells coffee maker online and have a hassle-free start to your day.
Keep Warm
Anti Drip Value
Water Level Indicator
Unique water level indicator.
Brand
Havells
Color
Black
Grey
Type
Coffee Maker
Warranty
1 Year
Power Consumption
600 W
Anti-Drip Valve
Yes