//= Html::a('Go To Landing Page', ['//landing']) ?>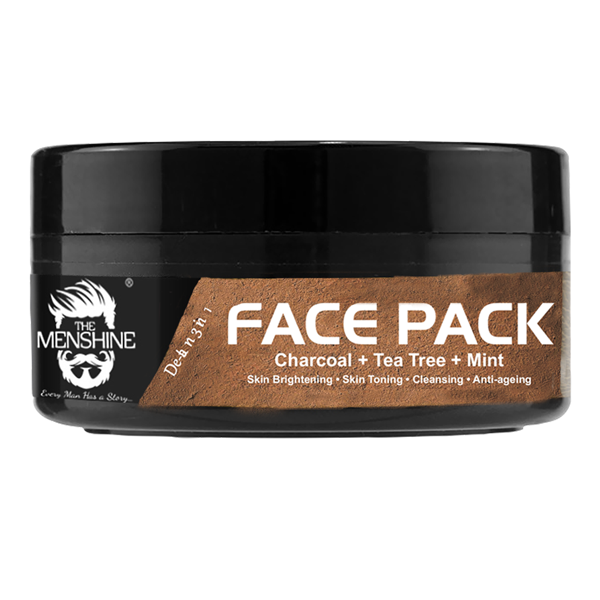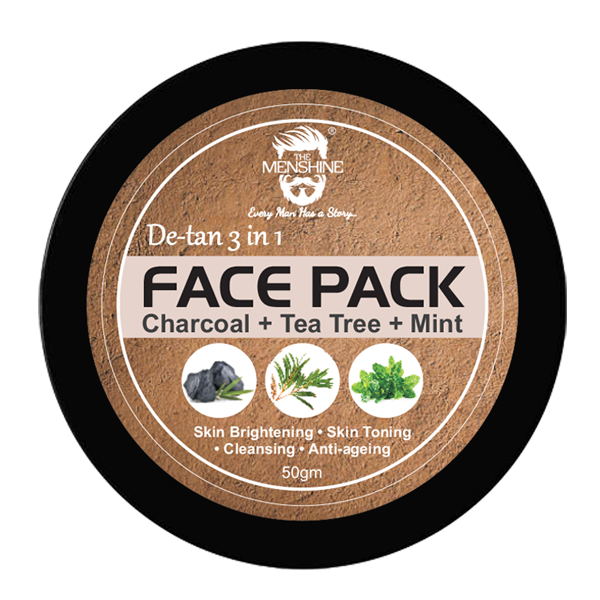 The Menshine De-Ten 3 In 1 Face Pack - Charcoal + Tea Tree + Mint 50 Gm, Skin Brightening, Skin Toning Cleaning, Anti-Ageing
44.72 % OFF
199.00
110.00
This item is currently out of stock
Quantity :
:- Benefits of The Menshine De-tan 3 In 1 Face pack
Activated Charcoal Helps In
Removes impurities. activated charcoal absorb toxins in your body, The Menshine Face Pack help draw impurities and dirt from your skin.
Reduces acne breakouts. An accumulation of sebum (skin oils) and bacteria can clog your pores, resulting in breakouts. activated charcoal help by removing bacteria and other impurities from your pores.
Controls oiliness. By removing dead skin cells and absorbing excess oil, activated charcoal help give your skin a healthy glow without too much shine.
TEA TREE OIL Helps In
Tea Tree Face Mask leaves skin feeling deeply cleansed and refreshed. The Menshine Face Pack helps remove impurities while calming blemish-prone skin. Smooth a thin layer onto pat-dried skin, clean face and neck with your fingertips.
Mint Helps In
Mint leaves can act as a mild astringent that helps in toning the skin naturally. It removes the dirt from the pores and revamps the skin to a supple and well-hydrated tone. It will also be beneficial in improving the blood circulation to your skin and will also prevent wrinkles and fine lines.
| | |
| --- | --- |
| Brand | The Menshine |
| Color | Black |
| Ideal For | Men |
| Type | Face Pack |
| Weight | 50gm |
| Product Code | TMDTFP |